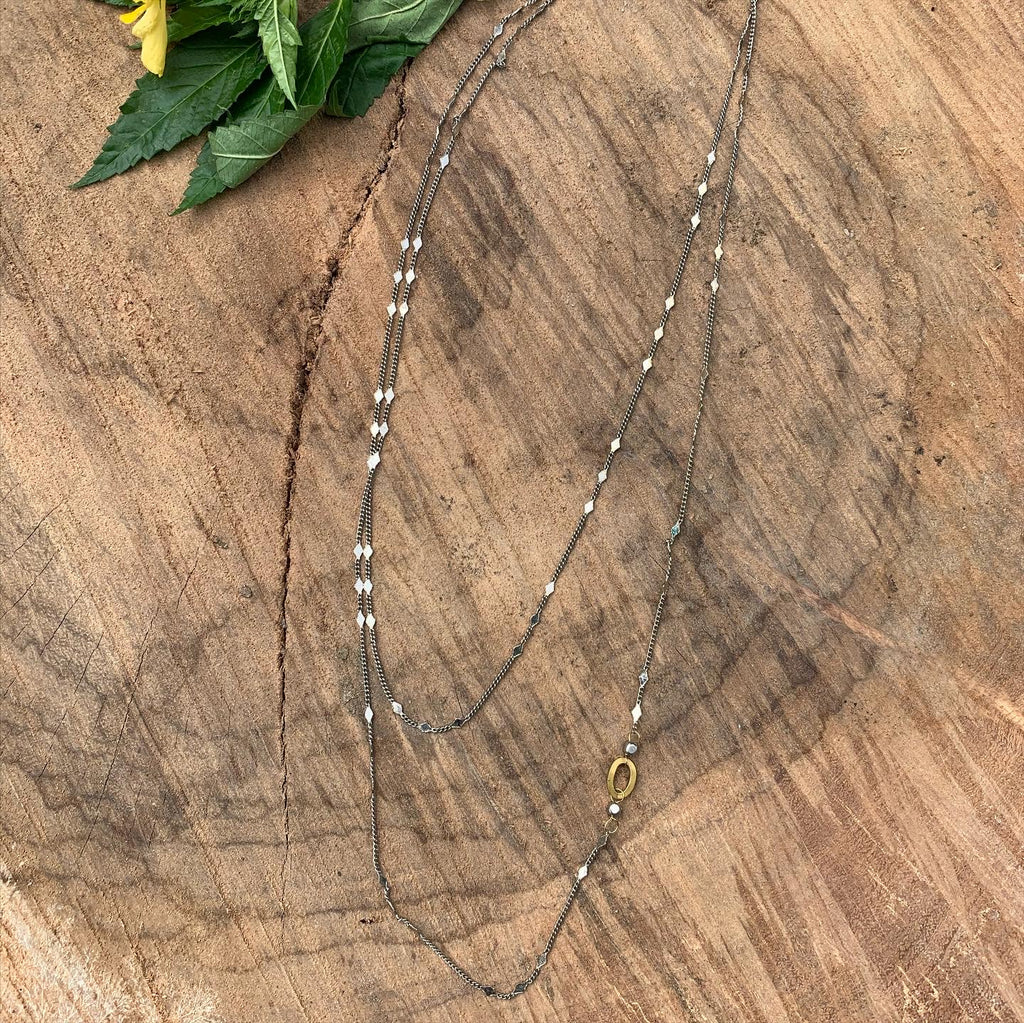 Fancy Detail Chain - Long wrap around sterling silver plated necklace
Fancy Detail Chain - Long wrap around sterling silver plated necklace
$57.00
At its heart, Pyrite is all about protection. It's a stone that wants to shield and protect its wearer in every way possible. Whether keeping you safe from negative emotions, cutting through negative vibrations, clearing EMF smog or simply stopping toxic thought patterns. Pyrite is ever eager to keep you pure.
This long, wrap around necklace is elegant, elongating and sexy. Fancy detailed sterling silver plated white metal chain is accented with Pyrite semi precious stones. Finished with a vintage brass loop. Worn long or wrap around for a double chain look. This necklace doesn't have a clasp, instead it has a brass detail and that be positioned anywhere you like. Have fun playing around. Length is 40inches. 
Slow Fashion. Handmade with love.
Creative | Experimental | Everyday Jewelry