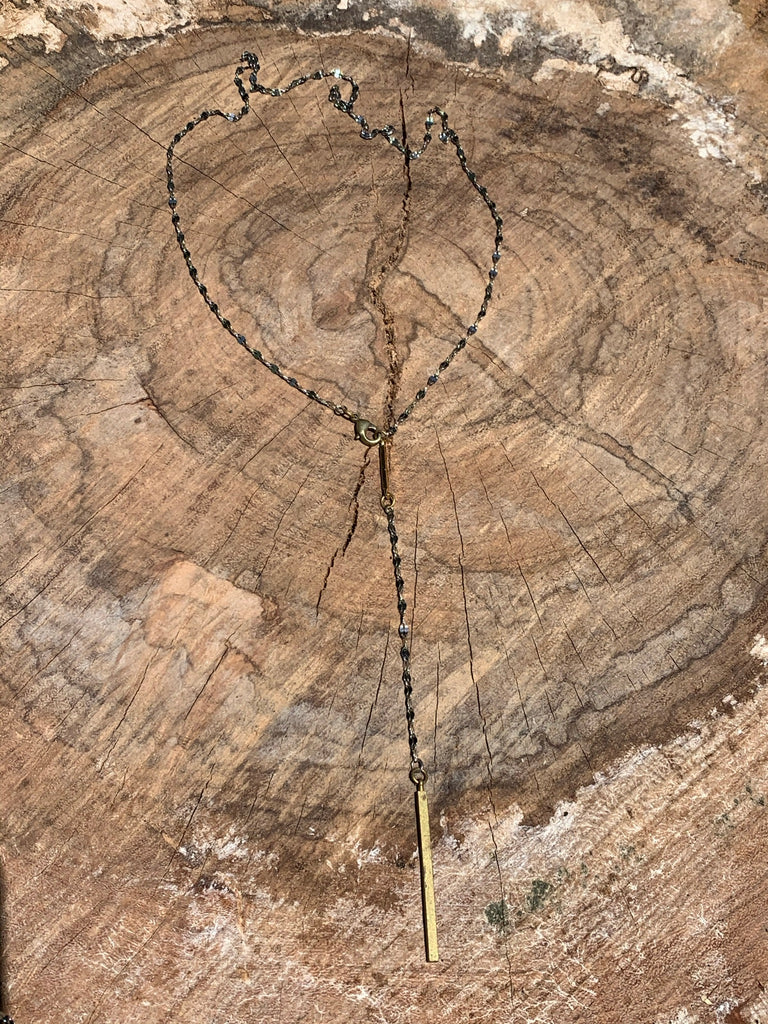 Silver plated fancy chain with 14k plate and brass bar detail
Silver plated fancy chain with 14k plate and brass bar detail
$75.00
Loving the versatility of this piece. Not only is it mixed metal, but you can wear with anything! You can also change the look and style with one single adjustment. Wear  shorter with a nice sexy long tail or wear it full length with a beautiful pendant drop.  
The lobster clasp is where all the versatility happens. Simply move your clasp from circle jump ring to another and voila! Vibe change. You have a completely different necklace. Have fun layering other necklaces with this piece or wear all on its own. 

Sterling silver plated fancy chain with 14k gold plated bar detail and vintage brass bar pendant. Measures 22in and 26in. Feather charms to finish. 

Slow Fashion. Handmade with love.
Creative | Experimental | Everyday Jewelry