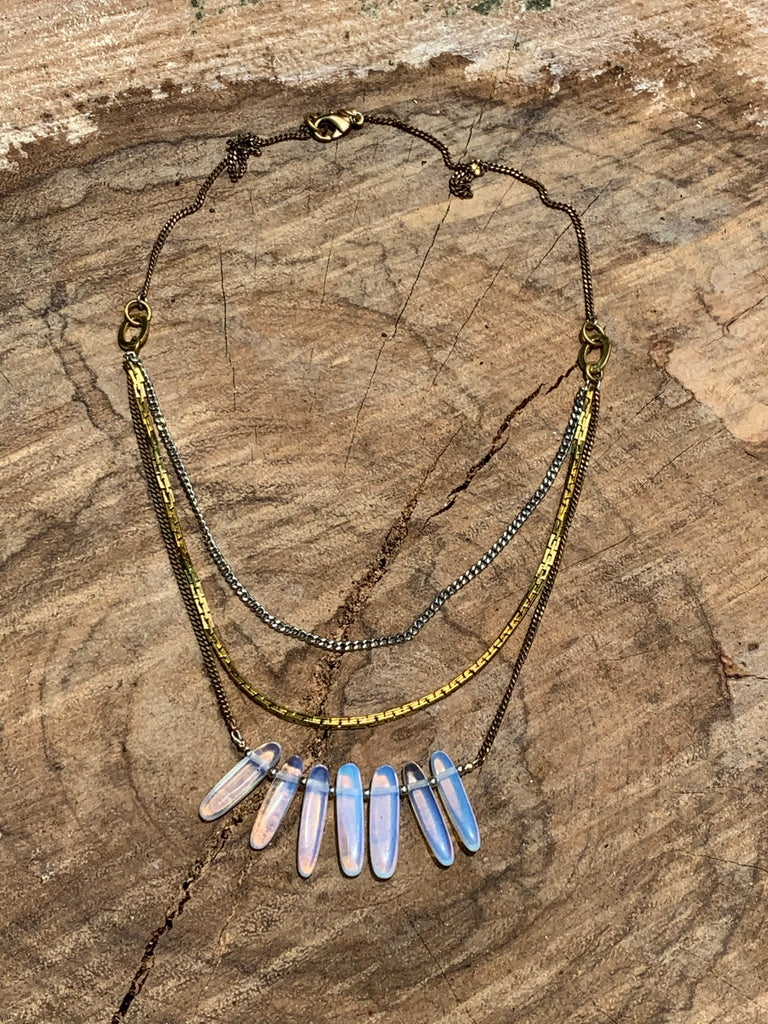 Opalite 3 strand mixed metal necklace
Opalite 3 strand mixed metal necklace
$120.00
Brass is attributed to Mars, and is a protective metal that enhances courage, healing and attracts abundance and wealth. Repeated wearing of brass jewelry pieces will cause them to take on your own body chemistry revealing your personal energy signature. 
This necklace boasts 3 strands in a cascading arrangement. Each chain has its own special personality and is unique. 7 Opalite stones hang from a curb link chain. 
Can be worn a couple different ways. Depends on where you clasp the lobster clasp. Have fun playing around. Different lengths compliment different necklines, outfits and moods.
Longest length is around 19in short is 16in.
Slow fashion. Handmade with Love
Creative | Experimental | Everyday Jewelry
Opalite is subtle yet highly energetic.  It is ideal for meditation.  Opalite improves communication on all levels.  It removes energy blockages and gives us strength in verbalising our hidden feelings.