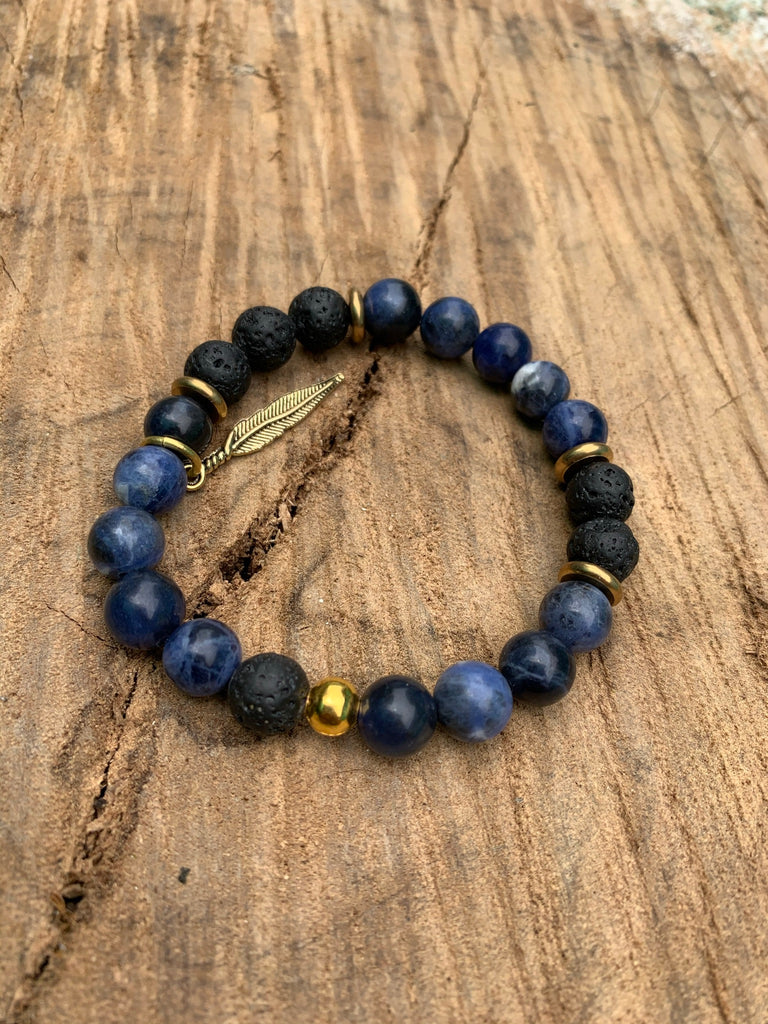 Sodalite, Black Lava Stone, Bonze Stretch Bracelet
Sodalite, Black Lava Stone, Bonze Stretch Bracelet
$36.00
Wear just one or mix and match and create a stack!! Seasonless and virtually goes with any outfit. 
Sodalite and black lava stone. Finished with gold detail and a feather, which represents feeling carefree and a sense of freedom. 
Sodalite brings order and calmness to the mind.  It encourages rational thought, objectivity, truth and intuition, along with verbalisation of feelings.  Sodalite brings emotional balance and calms panic attacks.  It enhances self-esteem, self-acceptance and self-trust.  
Lava Stone is a grounding stone that strengthens one's connection to Mother Earth. It gives us strength and courage, allowing us stability through times of change.  It provides guidance and understanding in situations where we may need to "bounce back".
***Essential Oils can be added to your lava beads. The scent dissipates after a few days, just keep reloading it*** 
Standard length 7 inches. Other sizes available. Thick, strong, stretch cord is used. Very strong. 
Slow Fashion. Handmade with love.
Creative | Experimental | Everyday Jewelry