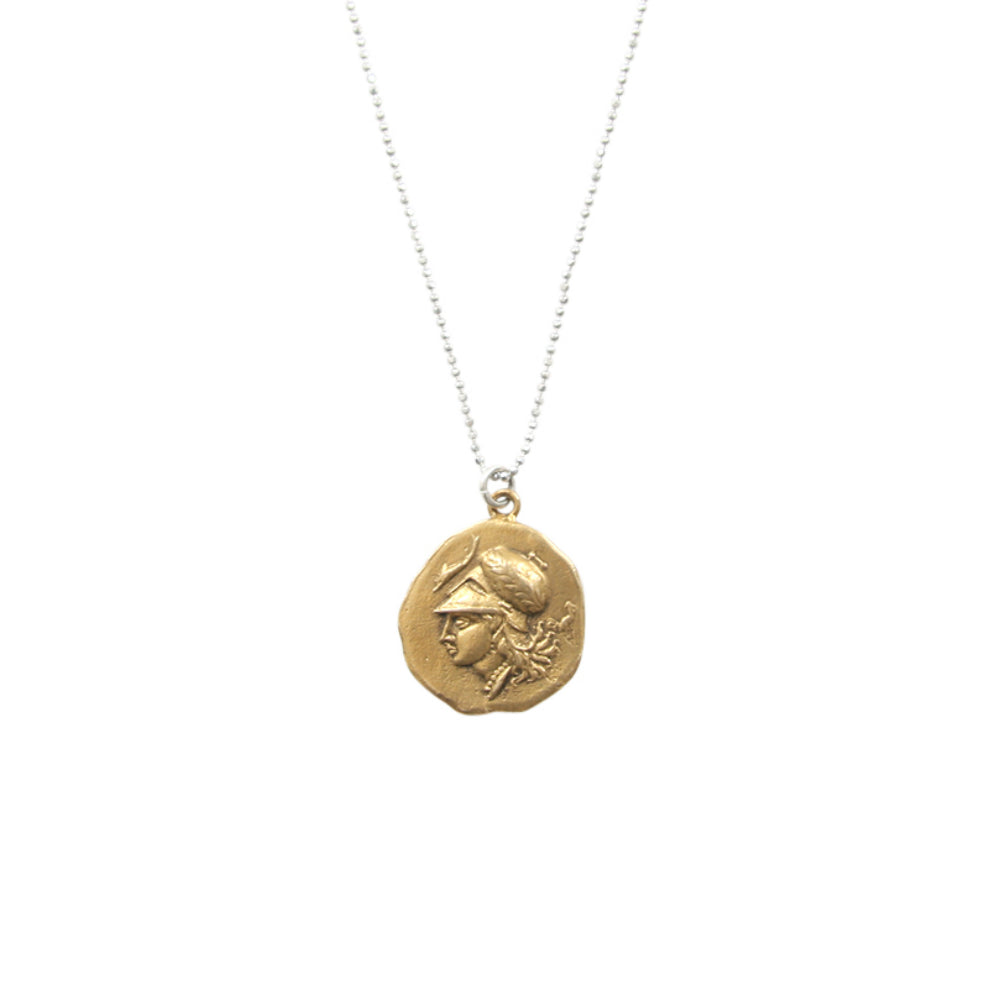 Ancient Greek Medallion Coin Necklace - Athena & Pegasus
Ancient Greek Medallion Coin Necklace - Athena & Pegasus
$90.00
Grecian Medallions - mythology, history and symbolism. These medallions were cast from ancient coins into solid bronze using a lost wax casting method.
The imagery on the coins represent different meanings.
Athena represents a Goddess of Wisdom, Love, Creativity, War. She had many followers was well respected and was a great leader. On the other side of the coin is Perseus on a Pegasus which means Horse god, represents virtuosity and the good of mankind. He fought and conquered Medusa who represents evil. 

Ancient Greek Medallion Coin Necklace 

Bronze medallion, sterling silver chain 

Length: 20"

Diameter: 25.4

Made Upon Order - Shipping: 3-4 weeks


Comes with drawstring pouch 
Slow fashion. Handmade with Love
Creative | Experimental | Everyday Jewelry
 *chimera medallion is shown in photo: diameter is 25.4mm, 20in chain