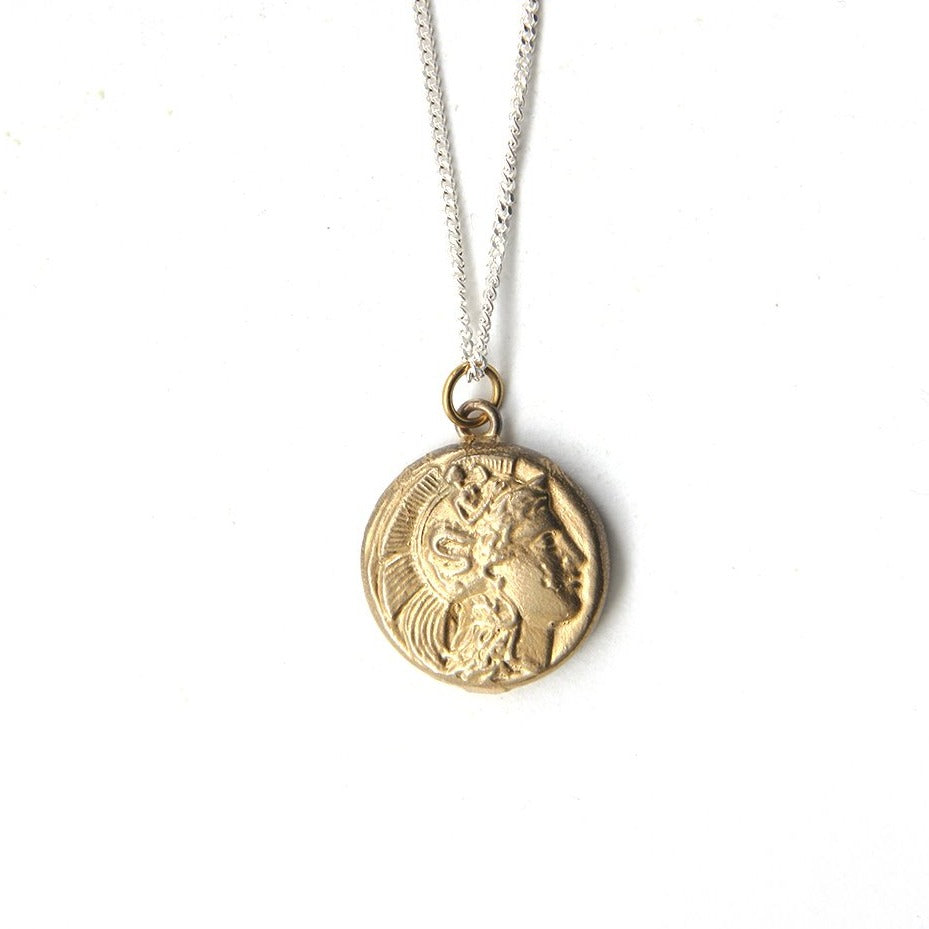 Ancient Greek Medallion Coin Necklace. Alexander the Great, Bull/Taurus
Ancient Greek Medallion Coin Necklace. Alexander the Great, Bull/Tauru
$68.00
Grecian Medallions - mythology, history and symbolism. These medallions were cast from ancient coins into solid bronze using a lost wax casting method. 
The imagery on the coins represent different meanings
Alexander the Great was considered one of the world's greatest leaders. He was powerful, strong, a great leader, Intelligent, strategic, tenacious and ambitious. ON the other side of the coin is a Bull/Taurus which represents strength. Sacred animal of Alexandria.
Ancient Greek Medallion Coin Necklace 
Bronze medallion, sterling silver chain 
Length: 20"
Diameter of coin is 24.5mm
Made Upon Order - Shipping: 3-4 weeks
Comes with drawstring pouch 
Slow fashion. Handmade with Love
Creative | Experimental | Everyday Jewelry
 *chimera medallion is shown in photo: diameter is 25.4mm, 20in chain