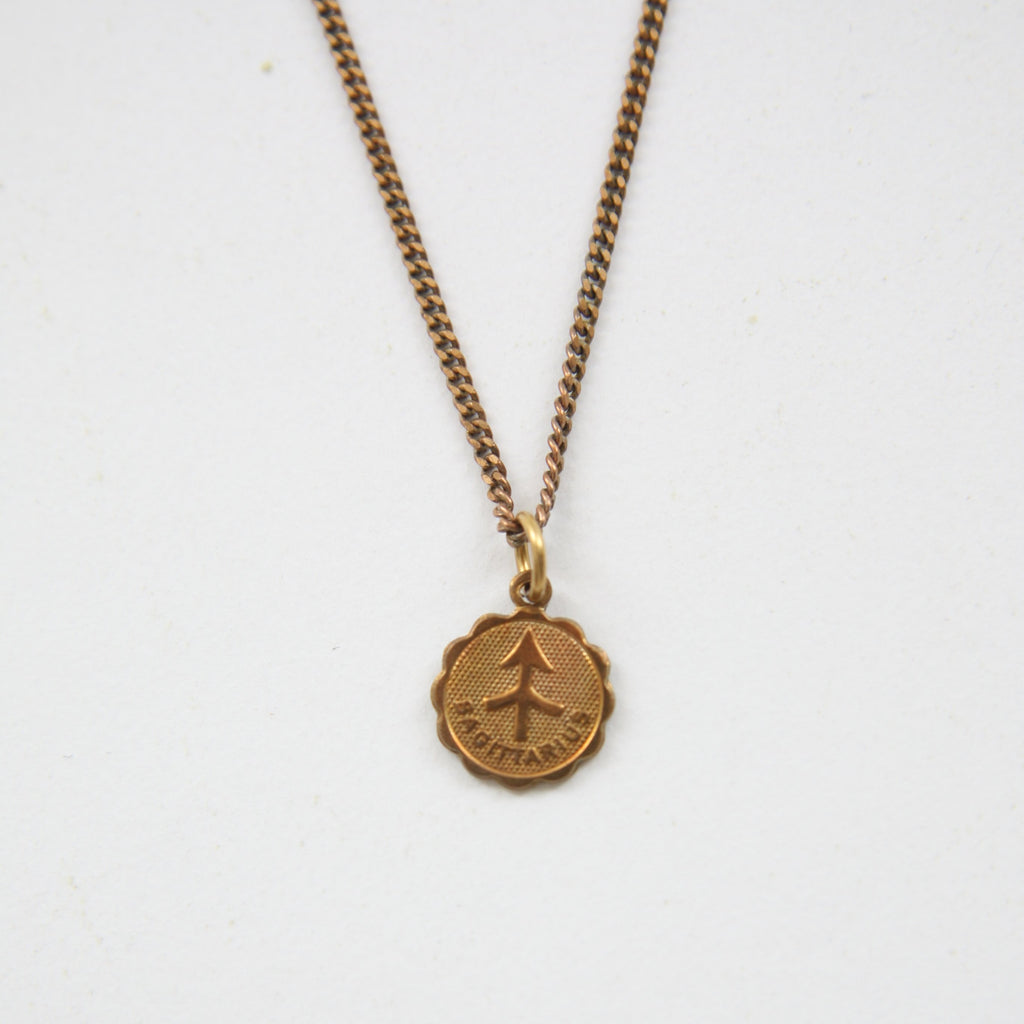 Sagittarius - Small Zodiac Medallion
Sagittarius - Small Zodiac Medallion
$37.00
Zodiac Sun Sign Necklaces. Sweet, Simple and Personal. 
Sagittarius ♐️ November 22- Dec 21st
Fire, Mutable, Active
Ambitious, lucky, morale, optimistic, enthusiastic, open minded, versatile⠀⠀⠀⠀⠀⠀

Vintage brass astrology pendants. The size of the pendant is 18mm in diameter. Hung on a 16in vintage brass curb link chain.  Lengths can be adjusted, just ask!  
Looks great worn alone or all layered up for that perfect necklace party.
Custom zodiac combinations also available. Let's work together to create your own personal astrology story. Whether it's you and your partner, child, family or friend. (photo shown below with a double custom combination)  

Slow Fashion. Handmade with love.
Creative | Experimental | Everyday Jewelry